Virtual Tours
Fully interactive tours of some of our greatest hits. From Promising Paradise: Cuban Allure, American Seduction to the epic First World War exhibition, Myth and Machine has closed, but you can still explore this important moment in your browser or on your tablet! The virtual tour allows you to wander each gallery and zoom in to see the details of individual works. Click on the image gallery link for access to higher-resolution images as well as caption information.
Visualization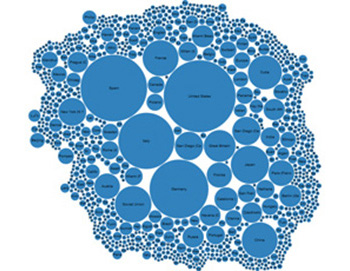 Here, we reveal stories about collection through the developing field of data visualization, which seeks meaning in sets of data through graphical representations.
Crowd-Sourcing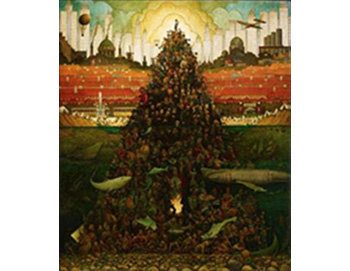 The Menneske Pyramide [Human Pyramid], painted in 1941 by the Danish artist Harald Rudyard Engman, depicts a pyramid made up of masses of people from ancient times to the present. Engman filled the painting with hidden political messages and social commentary, often in the form of Denmark's mythological and historical figures. Explore the painting down to its finest detail and add annotations explaining the work's complex meanings.
Story Maps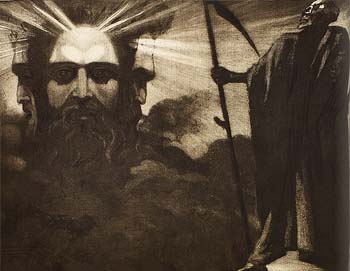 Interactive exploration of images in the gallery using a tablet-based image zooming and annotation software.
Animation
From serious to seriously silly, assorted animations rendered of mechanical postcards and books.
3D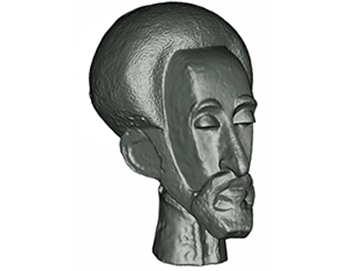 An initial experiement in creating 3d models of collection items using photogrametry.